Optical Dynamics is pleased to congratulate Bascom Palmer Eye Institute on the opening of their newest location. All Bascom Palmer locations utilize the Q-2100 Digital Lens System with nanoCLEAR AR in their retail locations.
Bascom Palmer Eye Institute Opens New Eye Center in Naples, Florida
Monday, July 13, 2015 12:24 AM NAPLES, Fla.—Earlier this week, on Monday, June 29, 2015, the Bascom Palmer Eye Institute opened a new eye center here, moving to a new 20,000-square-foot facility with more than six times the clinical space of its previous location.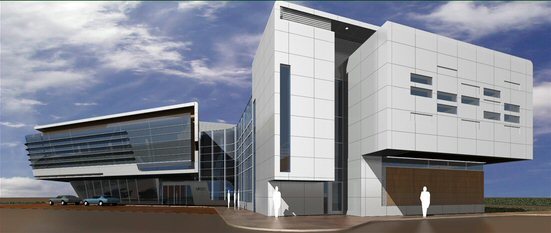 Founded in 1962, Bascom Palmer Eye Institute is the department of ophthalmology of the University of Miami Miller School of Medicine, part of UHealth, the University of Miami Health System. Eleven years ago, Bascom Palmer opened the only university-based eyecare center in southwest Florida. The practice, opened primarily to diagnose and treat retinal and macular diseases, operated in a leased, 3,000-square foot office in Naples Community Hospital's NCH Medical Plaza. The new building has 22 examination rooms and is LEED certified for its energy efficiency and environmental design.
"This $25 million state-of-the-art eyecare facility reaffirms Bascom Palmer's long-standing commitment to deliver the highest level of ophthalmic care, research and education to our patients in Collier County," said Eduardo C. Alfonso, MD, chairman of Bascom Palmer Eye Institute. A large portion of the building has been funded through the generosity of foundations or families living in the Naples community. "While Bascom Palmer's success is often focused on the achievements of our physicians and scientists, these accomplishments would not be possible without the help of our donors who support the Institute's sight-saving mission," Alfonso added.
The Institute treats more than 250,000 patients with nearly every ophthalmic condition and performs more than 12,000 surgeries annually. Bascom Palmer has patient care facilities in Miami, Palm Beach Gardens, Naples, and Plantation, Florida.