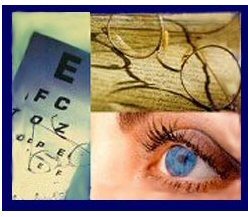 Dr. Michael Haynes, an optometrist based on Monroe, Louisiana, and in practice for 30 years, believes in in-house lens production, particularly in today's economy and trends in optical care. "We started with a lens molding process because we could see the savings in the production costs, particularly in the category of progressive lenses. We like to have it in office to avoid prescriptions from walking out the door," Dr. Haynes pointed out. He is working to build his volume but shares, "there is a value even at a starter volume—patients who want same day service will use us, and return. There are three 1-hour places in our town in North Central Louisiana. Every optometrist has competition today. We have seen the number of optometrists rise from 9 to 30 doctors over the years, and when you consider that we lost population based on Hurricane Katrina, this means serious competition."
"We listen to our patients, and they expect a thinner, lighter lens," he added. He is excited about the potential of ultraSUN and sunSMART II products in his market. "We pride ourselves on convenience and a competitive advantage by using Optical Dynamics products. The system is easy to train technicians on. They are up and running in less than a day," Dr. Haynes pointed out. "This is a technology that is easy to use and even one of my daughters interned here and was happy to be a technician before she was wrapped up in college," he said.
Dr. Haynes, past president: Optometry Association of Louisiana, expects his patients to evaluate the service and lenses after delivery. He suggests that after a visit, a patient will evaluate the experience on areas on time, money, thoroughness, questions answered and product delivered on time and on budget. Given these factors, Optical Dynamics in-house lens production makes the grade and is a retention plan for happy patients and their families.